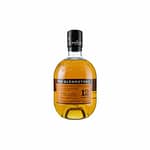 The Glenrothes 12 Year Old Scotch Whisky
The Glenrothes 12 Year Old Scotch Whisky
$125.00
Product images are for illustrative purposes only and may differ from the actual product due to label and design changes. Please contact us first if you are looking for specific versions. Otherwise, we ship based on the product name.
12 year old single malt from the Glenrothes distillery, released as part of the Soleo Collection. This range takes its name from the process of sun-drying grapes in Jerez for sherry production, so it shouldn't come as a surprise that sherried deliciousness is a focus here. Also noteworthy is the lack of vintage on the label, with Glenrothes decides to eschew them in favor of age statements for the majority of the series.
A Glenrothes 12 Year Old in classic style: fruity and sweet. Aged solely in sherry-seasoned casks, this Speyside whisky has notes of vanilla, melon, banana, and cinnamon.
This 12-year-old whisky is part of The Soleo Collection: a range of five whiskies from The Glenrothes, ranging from 10 to 25 years old, which pay homage to the grapes from which some sherries, such as Pedro Ximénez, are made.
Introduced in September 2018, The Glenrothes 12 Year is a single malt from the brand's Soleo Collection. This collection ages entirely in sherry seasoned oak and are 100% natural color. Named for the process of drying grapes when making some sherry styles like Pedro Ximenez, this collection replaces all existing Glenrothes expressions. Bottled at 80 proof.
A classic pungent Spey nose of dried heather, clover honey, and red apple intertwine on this classy malt. The palate has great fatness and indulgent tones of toffee and nougat prepare the taster for a finish of orange rind and vanilla.
Nose:
Gingerbread, stewed apple and earthy vanilla, then soft tropical fruit notes, and a hint of sherried funk.
Palate:
Creamy hazelnut, dried fruit, and a hint of cinnamon. Hints of chocolate, old leather, dried herbs and tobacco add depth to Galia melon and honeyed oak.
Finish:
Long and sweet with a touch of baking spice and more stewed fruits.
Overall:
A perfect introduction to all things that make Glenrothes fantastic.