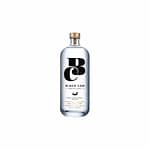 Black Cow Pure Milk Vodka 70cl
Black Cow Pure Milk Vodka 70cl
$91.50
Product images are for illustrative purposes only and may differ from the actual product due to label and design changes. Please contact us first if you are looking for specific versions. Otherwise, we ship based on the product name.
Black Cow
Pure Milk is a vodka manufactured in West Dorset, United Kingdom. It was invented by
Jason Barber, a dairy farmer from West Dorset. They are the only vodka in the world to be made from milk alone! The vodka is made using whey.
Vodka can be made from any agricultral product, but as far as we know this is the only one made from milk. Made by a Dorset dairy farmer from leftover whey, the result is a vodka with a rich, creamy texture and a long, spicy finish with gentle aromas of cinnamon and vanilla. The nose is clean and pure Ð this is all about the full mouthfeel. Great for a richer vodka martini.
This Vodka has no artificial flavourings or additives, In addition, it is gluten-free and suitable for those people who are lactose intolerant as all of the milk sugar is converted into alcohol.
Black Cow has won several prestigious awards and accolades, including the Gold Medal from The World Sports Competition held in the United States.
The creation of West Dorset dairy farmer Jason Barber, Black Cow claims to be the world's first pure milk vodka, made from nothing but pure whole milk. The whey is used for vodka whilst the curds go into Jason's award winning cheeses.
Black Cow is the smoothest Vodka made entirely from the milk of grass-fed cows on England's West Dorset Coast. Fresh whole milk makes an exceptionally smooth vodka with a unique creamy character.
Nose:
Pleasantly sweet vanilla emerges.
Palate:
Creamy and sweet with a touch of cinnamon.
Finish:
Warming and clean.