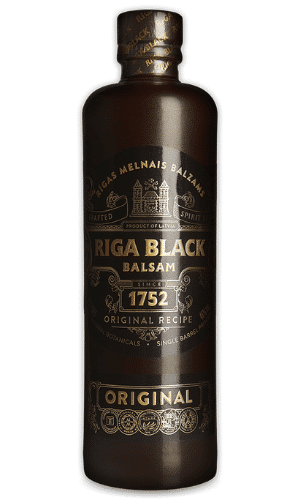 Riga Black Balsam is probably the oldest bitter brand in the world, its history of craftsmanship dating back over 260 years.
The recipe was crafted more than 260 years ago and although the ingredients are not secret, only two people in the world – the master distiller and his apprentice – know all the details of the renowned single-barrel process.
Products
Riga Black Balsam is beloved by industry experts, world's best bartenders and bitter lovers all around the world, having received more than 100 awards at international fairs and competitions and being exported to more than 35 countries worldwide.



Riga Black Balsam
Chocolate & mint
Amber Beverage Group is a holding company that has grown from it's original core production business established in 1900, to become the global company that unites over 2200 employees in 13 companies across 4 continents.
Amber Beverage Group operates internationally from its head office in Luxembourg through its production and distribution companies in Russia, Mexico, UK, Australia and the Baltics. It is the Baltic region's leading producer, distributor, logistics provider and retailer of alcoholic beverages.