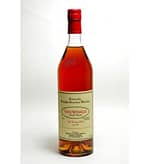 Old Rip Van Winkle Special Reserve Lot B 12 Year Bourbon 750ml
Sale!
Old Rip Van Winkle Special Reserve Lot B 12 Year Bourbon 750ml
-20%
Product images are for illustrative purposes only and may differ from the actual product due to label and design changes. Please contact us first if you are looking for specific versions. Otherwise, we ship based on the product name.
Old Rip Van Winkle Special Reserve Lot B 12 Year Bourbon
Old Rip Van Winkle Special Reserve Is The Perfect Combination Of Age And Proof. This Sweet, Full-Bodied Whiskey Has Been Described By Some As "Nectar." The 12 Years Of Aging And Medium Proof Seem To Be Just Right In Creating A Very Pleasant Drink Of Whiskey. This Fine Old Rip Van Winkle Bourbon Can Compete With Any Excellent Cognac As An After-Dinner Drink. The Overall Impression Is Rich And Deep.
See a brilliant, amber-orange color. Smell luscious, complex toffee. Taste a round, supple entry, leading to a dry, expansive, medium body. Enjoy notes of caramel, nuts, and brown spices with a lengthy, enveloping finish. It's an outrageously smooth and decadent bourbon.
Nose:
Apple, apricot, cherry, vanilla, mild oak. Quite expressive with an overall aroma that has some weight to it.
‍Palate:
Apricot, cherry, mild oak, a touch of peach. Surprisingly sweet.
‍Finish:
Cherry, oak, quite palatable.
‍Overall Thoughts:
I've always been a fan of Lot B. It's sweet and fruity and easy to enjoy. It was the first Van Winkle bourbon I owned and I gladly shared it with whoever was interested in trying it. Of course, I never had anyone refuse it, but more importantly, everyone that tried it loved it. That's a good way, to sum up, Lot B. It's a crowd-pleaser. It also has the most in common with Pappy 20 Year with its fruit-forward palate than any of the other Van Winkle bourbons. At the same time, it's a bit simple and its proof is a bit light for its flavor profile. It's often the most overlooked in the collection and part of that is probably due to its lackluster labeling. It deserves better. It's a great bourbon with easy-to-enjoy flavors, but I just don't know if it has enough of the "Pappy magic" to warrant the kind of price it commands on the secondary. If I'd never had it before, I'd gladly pay up, but after the hype fades, I'd think twice.
| | |
| --- | --- |
| Category | Burbon |
| Varietal | Straight Bourbon |
| Region | USA |
| Brand | Van Winkle |