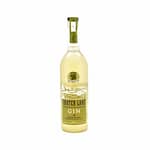 Sale!
Crater Lake Gin 750ml
-15%
Product images are for illustrative purposes only and may differ from the actual product due to label and design changes. Please contact us first if you are looking for specific versions. Otherwise, we ship based on the product name.
Crater Lake Gin from the Oregon-based Bendistillery features only one botanical – juniper. As you might expect, this packs a full-on juniper punch, making it a good choice for cocktails.
A simple but impressive gin from Bendistillery, Crater Lake Gin uses the only juniper as a botanical and infuses it in the spirit after distillation, a modern craft take on the compounded gins of the past.
Wild juniper berries are picked in the desert of central Oregon and infused after distillation. No other botanicals are used so as to not muddy the aroma and taste of the juniper. The spirit is cut with Cascade Mountain water but still bottled at a powerful 95 proof.
Crater Lake Gin is a return to the roots of American gin. At 95 proof and the juniper infused after distillation, it is a modern interpretation of the compound gins that were so common in America a century ago.
Pure Cascade Mountain water and juniper berries handpicked from trees growing wild in the Central Oregon high desert some over 1000 years old give our gin a clean, crisp flavor.
Crafted from the wild, handpicked juniper berries and fresh natural ingredients. The nose is light and fresh. Subtle but full in flavor with a clean and pure sweet juniper flavor without the use of extracts. Enjoy in a classic martini or with tonic and lime.
Testing Notes:
A big whiff of evergreen needles brings you back to chopping down your own tree, and afterward the scent of honey lemon tea. The palate has an overwhelming taste of pine needles and bitter juniper. The finish is long but it is simply more of the same. Pair this with some tonic or club soda so the bubbles can break up the intensity.