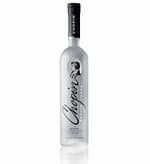 Sale!
Chopin Potato Vodka
-20%
Product images are for illustrative purposes only and may differ from the actual product due to label and design changes. Please contact us first if you are looking for specific versions. Otherwise, we ship based on the product name.
Chopin Potato Vodka Reshaped Western Perceptions Of Vodka With Its Introduction To The U.S. Market In 1997.
Tasting Profile: Chopin Potato Has An Alluring Nose With Subtle Notes Of Vanilla And Green Apple. It Is Creamy And Well-Rounded With A Reassuring Earthiness And A Long, Clean Finish.
How To Enjoy It: Chopin Potato Is An Excellent Base For Cocktails; Served Neat Or On The Rocks, It Is Unsurpassed. Try It In A CEO – A Chopin Martini With Extra Olives.
Awards: Chopin Potato Vodka Singular Taste Has Caught The Notice Of Connoisseurs And Critics Alike. It Is Consistently Rated At The Top Of Its Class, Earning Double Gold In The San Francisco World Spirits Competition And Gold Medals From The Chicago Beverage Testing Institute's International Review Of Spirits Award.
Production: Produced Only From Mid-September Into Early December, Chopin Potato Is Crafted From Potatoes Grown Naturally Without Chemicals Or Pesticides By Select Local Farmers In The Fertile Podlasie Countryside. These Are Harvested Late In The Season To Ensure An Exceptionally High Starch Content, For A Richer, More Flavorful Vodka.
Nicknamed "The Green Lungs" Of Poland, The Podlasie Region Is Celebrated For Its Ecological Purity And Lush Primaveral Forest. Such Ecological Cleanliness Allows Multiple Varieties Of Potatoes To Flourish Naturally.
It Is This Natural Mixture Of High Starch, Late Harvest Potato Varieties That Are Collected Locally And Delivered Immediately To The Chopin Distillery. Once At The Distillery, The Potatoes Are Processed Within Days Of Harvest, Ensuring Optimal Freshness.
There Are No Secrets And No Additives In The Creation Of Chopin Potato. Each Bottle Contains Only Potatoes, Yeast And Purified Artesian Well Water. These Three Ingredients – Simple But Superior In Quality Are Transformed Into Premium Vodka Through A Method That Has Changed Little Over The Centuries, Including The Use Of A Traditional Copper Column Still.
Appearance / Color:
Crystal Clear
Nose / Aroma / Smell:
The fragrance is clean and subtle with notes of green apple and earth.
Flavor / Taste / Palate:
The palate is soft and comforting with a light spiciness and nuttiness.
Finish:
The finish is creamy with a hint of black pepper.