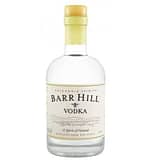 Caledonia Spirits Barr Hill Honey Vodka
Caledonia Spirits Barr Hill Honey Vodka
$114.96
Product images are for illustrative purposes only and may differ from the actual product due to label and design changes. Please contact us first if you are looking for specific versions. Otherwise, we ship based on the product name.
Caledonia Spirits Barr Hill Vodka is our tribute to the hardworking beekeepers. In late summer, we take delivery of hundreds of barrels of their pure raw honey. Their season's work is what makes our vodka truly special.
Our recipe depends on two simple principles: we never heat the honey prior to fermentation and we never distill more than twice. Our technique preserves the wild yeast and the rich aromatics of nectar – delivering the floral depth of wildflower fields straight to your glass.
The Relationship With The Land And Honey Bees Inspired And Gave Birth To This Vodka. The Soul Of A Beekeeper Is Filled With The Rhythms That Flow Through The Seasons, Reflecting The Changes In The Flowers, Rains, Sun And All The Forces That Are A Part Of This Beautiful Mystery.
Caledonia Spirits Barr Hill Vodka Is Crafted From Honey At Our Micro-Distillery On The Banks Of The Lamoille River In Caledonia Country Of The Northeast Kingdom Of Vermont. Honey Is Cold Fermented For Several Weeks Then Carefully Distilled In Our Custom Stills.
Barr Hill Vodka is distilled from Vermont organic raw honey. After cold fermenting the honey for approximately three weeks, the wash is run through a 25-gallon custom-designed fractionating column still. After distillation, each bottle of Barr Hill Vodka is brought to proof and sealed with beeswax cut from a huge hunk of luminous lemon-yellow wax from Singing Cedar Apiaries.
The Spirit Which Emerges Reflects The Essence Of The Soil And Flowers Visited By The Bees.
A vodka made by Vermont beekeeper Todd Hardie from distilled raw honey! The honey is cold fermented for three weeks prior to column and pot still distillation.
NOSE:
Clean with a note of sweetness.
PALATE:
Soft, crisp, honey, vanilla.
FINISH:
Medium, pepper, and a touch of sweetness.