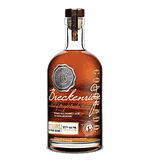 Breckenridge Distillers High Proof Bourbon 750ml
Breckenridge Distillers High Proof Bourbon 750ml
$118.96
Product images are for illustrative purposes only and may differ from the actual product due to label and design changes. Please contact us first if you are looking for specific versions. Otherwise, we ship based on the product name.
Breckenridge Distillers High Proof Bourbon – 105 Proof
Breckenridge Distillery is once only known for its sourced bourbon. Which was proofed down with Colorado mountain spring water, is rapidly expanding their portfolio. This 10-year-old Breckenridge Distillers High Proof is transitioning to their own distillate and as a result. A widespread change in their whiskeys is taking place.
Relying less on sourced bourbon, their whiskey now tastes much younger, and the "aged a minimum two years" statement on their labels seems to stick out more. This is a rather drastic flavor profile change, as the brand always tasted like they had been distilling bourbon for years. Before "non-distiller producer" became a better-known term with bourbon drinkers, many thought that's just what Breckenridge tasted like: a well-aged whiskey indistinguishable from Kentucky bourbon.
Nowadays their products taste younger, but in a way, more authentic. They also seem more open to trying new things as they now release higher proof varieties, private selections, flavored whiskeys, and barrel finished bourbons. It's been five years since we reviewed their sourced Bourbon, and last year we tasted a private selection. So with four new products in hand, it's an opportunity to see where Breckenridge Distillery is currently at with their own distillate.
Nose:
A potent blend of sweet and spice. Rye spice mixes with sugar cookie and toffee, which results in an aroma that is quite pleasing. A touch of pine and winter fresh gum round it out.
‍Palate:
A thick mouthfeel is the first thing I notice. The flavor profile is not overly complex but has an enjoyable richness of vanilla and oak that work nicely together. While not a unique flavor combination by any stretch, it's well done and nicely capped off by a gentle hint of youthful grain.
‍Finish:
A long-lasting and flavorful heat constitutes this finish. This heat is surprisingly robust for the proof, but a welcome attribute. It adds a much-needed punch and does a nice job distracting you from the whiskey's overall simplicity.
‍Overall:
The High Proof Blend is a noticeable improvement over their 86 proof version. Its mouthfeel and robustness are welcomed, but it still suffers from a simplistic flavor profile. Despite this, what's in the bottle is a solid pour. The 19 proof difference is a major one and is more in line with what many bourbon drinkers want from their bourbon nowadays. I do think the grain notes add to the overall flavor profile, and unlike other young bourbons, actually provide an extra dimension to it.