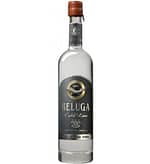 Sale!
Beluga Gold Line Vodka
-10%
Product images are for illustrative purposes only and may differ from the actual product due to label and design changes. Please contact us first if you are looking for specific versions. Otherwise, we ship based on the product name.
Beluga Gold Line Vodka
Beluga Gold Line Vodka is a limited edition product. Needless to say, it is dedicated to the true connoisseurs of strong spirits. Unlike other Beluga varieties, in this series our trademark blend of artesian water and malt spirit passes through not three but five rounds of filtering.
Everything Has Its Own Meaning, Every Subject Has Its Own Place, And Every Act Means Something. Beluga Is An Ideal World Which Combines Color And Shape, Where Shapes And Sizes Match Each Other, And Sizes Are Functional And Open New Possibilities. If You Have The Ability To Pay Attention To Such Nuances, You Can Consider Yourself An Aesthete. When You Understand That The Moment Is Here, Go After It.
Beluga vodka is manufactured in an environmentally pure and untouched corner of Siberia, 300 km from the nearest settlement. Beluga undergoes the processes of filtration quartz sand post-filtration and maturating for a 3-month period. "Calmed" and "rested" at every stage, Beluga is saturated with irreproachable taste.
Each bottle comes with its own serial number and a cork stopped with sealing wax. To clean out the sealing wax, each bottle of Beluga Gold Line comes with an elegant hammer and brush, emphasizing 100% authenticity and individuality of this limited series vodka with an imposing attitude.
Purity And Sincerity, Strength And Dignity Are What One First Senses When Tasting Beluga. Be Yourself And Keep Secrets. Take It Easy And Don't Lose Your Originality. Speak With Authority And At The Same Time Eloquently.
Beluga Adds A Stroke Of Brilliance To Any Personality.
NOSE:
Clean and fresh with a creamy note and hint of cinnamon.
PALATE:
Incredibly pure, with a creamy texture and hints of vanilla, white pepper and sage.
FINISH:
Long and crisp, with the hint of vanilla the last to disappear.