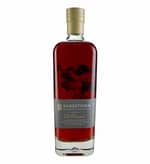 Bardstown Bourbon Company The Prisoner Straight Bourbon 750ml
Sale!
Bardstown Bourbon Company The Prisoner Straight Bourbon 750ml
-20%
Product images are for illustrative purposes only and may differ from the actual product due to label and design changes. Please contact us first if you are looking for specific versions. Otherwise, we ship based on the product name.
The Bardstown Bourbon Company The Prisoner Whiskey Comes from one of the most exciting new distilleries in America. However, this contains none of their own whiskey yet. The base is a 9-year-old bourbon from Tennessee which is finished. The Prisoner French Oak red wine barrels for at least 18 months.
Recognized As One Of The Most Innovative Wine Brands On The Market, The Prisoner Wine Company Led The Resurgence Of California Luxury Red Blends And Quickly Achieved Cult Status Upon Its First Release In 2000.
The latest limited edition finished whiskey from Bardstown Bourbon Company will have the biggest distribution footprint yet – Bardstown Bourbon Company & The Prisoner Wine Collaboration will be arriving on shelves in 13 states across the country in 2020.
BBC began their collaborative whiskey work in 2017 with the release of both Muscat wine barrel and brandy barrel finished bourbons. They followed that in early 2019 with the launch of the cabernet barrel finished Phifer-Pavitt Reserve.
NOSE:
Baking spice | Light strawberry | New oak | Bundt cake | Dark fruits | Notable influence from wine barrels
palate:
Dominant dark red fruits | Fruit pie | Light oak | Vanilla
Finish:
Oak | Leather | Muted red fruits | Lingering dry oak | Slightly tannic
overall:
Bourbon finished in wine barrels is always a dicey proposition as the end result is either a love it or hate it product. The Prisoner is no exception. The wine barrel imparts deep red fruits on the sip and influences it in ways that you can only get out of a barrel-finished product. The asking price is pushing its limit, however, if you're a fan of wine finished bourbons, The Prisoner is worth seeking out.